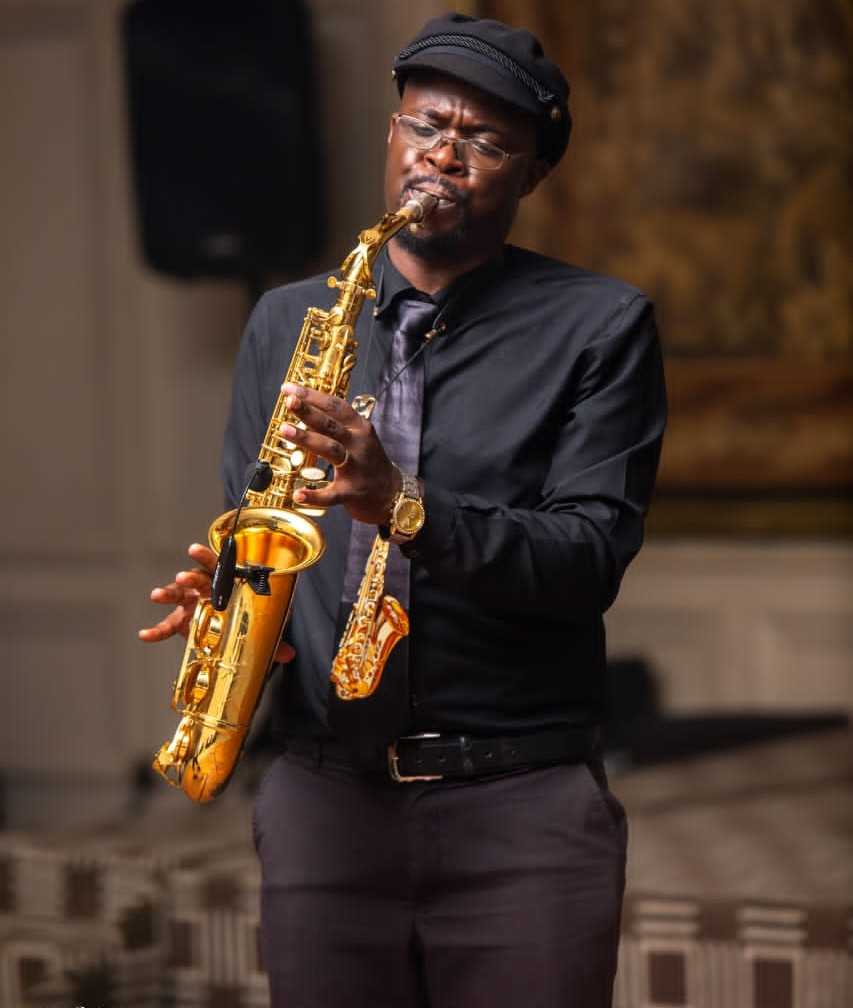 Patience Muchemwa
Sir Albert Nyabinde, son to Afro-Jazz star Bob "The Headmaster" Nyabinde is set to release new music soon.
"It's been a while so I am thinking of dropping something nice for my fans," as he revealed in a wide-ranging interview with this writer.
Sir Albert, entered the music scene with his 2020 releases including Mwari Mubatsiri, Nzvimbo, Jehovha Mufudzi and Zvikomborero is into Afro-Jazz with a heavy spiritual leaning.
The older Nyabinde son says having a father that everyone looked up to did not make for an easy transition into adulthood as the bar was always high.
Born Albert Tatenda in May 1983, Albert is the eldest of Bob Nyabinde's two sons.
"Growing up with a legend at home was never a good thing because I was always in trouble everyone would expect good things from you. You were not allowed to fail even a single test as the headmaster's son."
Albert chose the technical field and is a lecturer at Harare Polytechnic in Electronic Engineering. He is also a computer systems specialist.
When he was young, Albert did not think keeping fans enthralled with music was the road for him.
"I was not even into music at school. I preferred sports and played soccer and basketball. I tried to join choir at Pakame but I found it boring," says Albert.
But the inborn talent would not let him be. Music just came to him naturally. By the age of 16, he was on stage with his dad.
Bob Nyabinde fans would get to see Albert playing the base guitar and dancing.
Sir Albert Nyabinde plays with his Jazz Motif band and has become a name to reckon with in putting up stellar performances at various top Harare hangouts.
But now he is the one measuring himself against the standards set by his father, Bob "The Headmaster" Nyabinde.
"I am trying very hard but a legend is a legend, it's very difficult to reach his level and he is finding his own way.
"You know what's most difficult in art, art is an ongoing thing, everyone has their own skill. I can copy what he does but I can't beat Mudhara because he is way ahead," said Albert.
While plays the guitar with the same heart stirring quality like his father and brother, it is in the saxophone that the multi-talented musician has found his true calling.
While Albert has his own Jazz Motif band, he often performs with younger brother Agga Nyabinde and the two are a great legacy of The Headmaster.
On October 22, the brothers gave a splendid show at Sherwood Gold Club where they did renditions of their father's songs at a special tribute show for Bob Nyabinde.
Watching their father battle ill health due to hypertension and diabetes has required strength for Albert and his brother Agga as the boys lost their mother while still young in 2008.
"It is so unfortunate that she didn't get the opportunity to see her children blossoming and becoming men," says Albert.
Bob Nyabinde was recently hospitalised for a hip replacement operation.
Albert thanks his father for grooming him and Agga into the music industry.
Albert is married to Emeldah and the couple has three kids, Florence 12, Farrell 8 and Finley 3.
YOU MIGHT ALSO LIKE