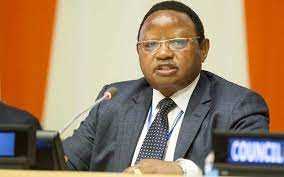 Zim Now Writer
Zimbabwe's embassies in various parts of the world are set to get a facelift after the government signed a Memorandum of Understanding with a Swiss company for refurbishing the structures.
After meeting President Emmerson Mnangagwa on the sidelines of the United Nations General Assembly in 2022, Mabetex Group representatives were impressed by the 'Zimbabwe is Open for Business' mantra being spearheaded by the Second Republic.
The Swiss company has been exploring ways to invest in Zimbabwe, particularly in the tourism sector.
The group has gone on to seal a partnership with the government of Zimbabwe in giving the country's embassies and chanceries across the world a facelift after signing a Memorandum of Agreement this Friday.
The group's general council and director of business development, Korab Toplica says the agreement will support the country's image-building goal under the National Development Strategy One (NDS1).
"I am honoured to work with Zimbabwe, we have spent a year looking at these properties and they are a national treasure. Mabetex is a global conglomerate, and we are excited for the new venture," he said.
Foreign Affairs and International Trade Minister, Ambassador Frederick Shava added that the signing of the agreement signifies a powerful alliance and a bold step towards the achievement of collective goals.
"Today's event is a sign of our commitment to not only the Ministry's image but the whole government. The decision to focus on image building stems from our belief that a strong and positive reputation is the foundation of long-term success towards our Vision 2030. The signing ceremony signifies a powerful alliance but also represents a bold step towards achieving our collective goals. It demonstrates our determination to improve our image and create a lasting impact in our government," said Ambassador Shava.
Image building is a key component of the NDS1 as the Second Republic strives to promote the brand Zimbabwe.
YOU MIGHT ALSO LIKE